HOLISTIC TREATMENT, MAXIMUM CONVENIENCE
Medithics - Urology Department
Urology involves study and treatment of ailments of the urinary system, comprising of organs like the urethra, ureters, kidneys, bladder, prostate, adrenal glands, etc. by experienced urologists. Urologists in Kolkata are also known to treat men's reproductive health issues. Pain caused by ureteral stone calls upon, a medical specialist who can be relied upon for ureteral stone treatment, or for kidney stone removal, a kidney stone specialist in Kolkata, capable of performing kidney micro surgery. For symptoms and conditions hinting at cancer, the search for Uro Oncologist in Kolkata intensifies. Uro Oncologist in Kolkata or prostate cancer doctor In Kolkata, carry out certain surgical procedures, may be to remove a part of a kidney ortumor or particular urinary organ in case of cancer. Medithics has an experienced team of urologist doctor in Kolkata, and nephrologists for treatment of complex urology related problems, including pediatric urologist in Kolkata. One of the core founding members of Medithics, is a top urologist in Kolkata, UroOncologist&andrologist experienced in performing, LASER surgery, open urological surgery and cancer surgery. Doctors provide all kinds of assistance and guidance for faster rehabilitation of patient back to normal life.
Meet Our Doctors
DR. S. K. BAISHYA
Qualifications:
MBBS(JIPMER)
MS (General Surgery), DNB Urologist & Laparoscopic Surgeon
73108
(WBMC)
Our Key Treatments
LASER Surgery for StONES & PrOState (HOLEP)
Holmiumlaser prostate surgery is a minimally invasive treatment for an enlarged prostate. Also known as holmiumlaser enucleation of the prostate (HOLEP), the procedure uses a laser to remove tissue that is blocking urine flow through the prostate.
RIRS (Retrograde Intrarenal Surgery) - KIDNEY Stone
In RIRS the scope is placed through the urethra (the urinary opening) into the bladder and then through the ureter into the urine- collecting part of the kidney. The scope thus is moved retrograde (up the urinary tract system) to within the kidney (intrarenal). RIRS may be done to remove a stone. The stone is seen through the scope and can then be manipulated or crushed by an ultrasound probe or evaporated by a laser probe or grabbed by small forceps etc.
ESWL (KIDNEY Stone)
Lithotripsy uses sound waves to break up large kidney stones into smaller pieces. These sound waves are also called high-energy shock waves. The most common form of lithotripsy is extracorporeal shock wave lithotripsy (ESWL). Extracorporeal means "outside the body."
URS (Ureteric stone)
Ureteroscopy (URS) is a form of minimally invasive surgery using a small telescope that is passed through the urethra and into the ureter to remove a stone. Often the stone requires fragmentation with a laser which then allows the smaller fragments to remove with a grasping device.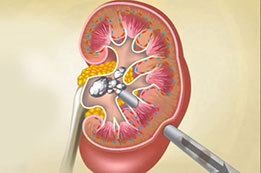 PCNL (Percutaneous NephroLithotomy)
procedure to remove stones from the kidney by a small puncture wound (up to about 1 cm) through the skin. It is most suitable to remove stones of more than 2 cm in size and which are present near the pelvic region.
OIU (for Urethral Structure)
Short strictures of less than 10mm long situated in bulbar, bulb membranous or prostatic urethra resulting from trauma, instrumentation , inflammation and without any history of any earlier surgical procedure are best suited for optical internal urethrotomy (O.I.U.).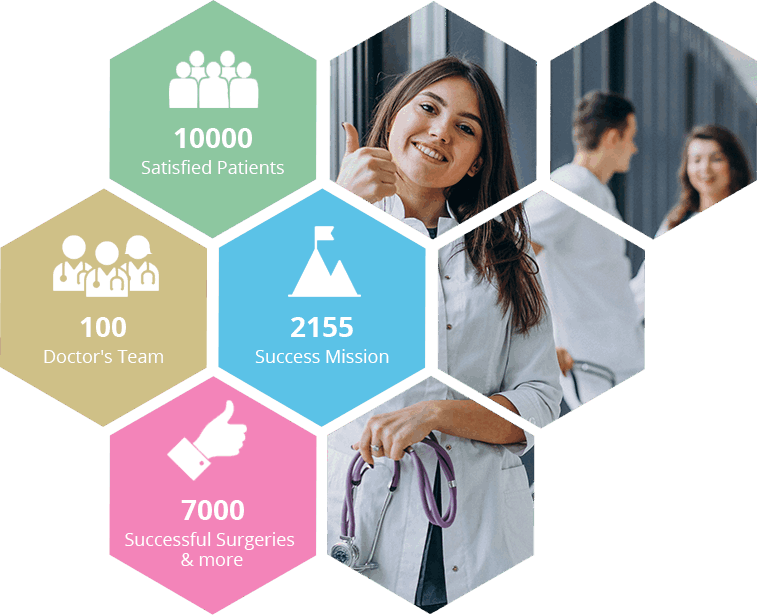 Our Achievement
Medithics has been serving the mankind for a long time. We are one of the most efficient health clinics in providing quality healthcare solutions to more than 10,000 patients. We have a core team of highly qualified and experienced doctors of all medical fields and skilled staff members who are always there for our patients. We have successfully performed more than 7,000 surgeries. Our mission is to help the people more, and our name is our identity.
LASER Surgery for Stones & Prostate (HOLEP)
HoLEP (Holmium laser enucleation of the prostate) is known as a type of laser surgery useful for treating the obstruction of natural urine flow. Urine flow obstruction can be caused due to a condition of BPH which causes enlarged prostate glands in the older men and kidney stones. Enlarged prostate leads one to experience multiple syndromes such as inability to urinate, frequent urination, loss of bladder control or difficulty in starting urination. People, who are suffering due to the above mentioned conditions, can seek help from HoLEP treatment in Kolkata. Holmium laser therapy has been found particularly effective in performing multiple urological surgeries. Laser ray is used to emulsify and remove the bulky prostate tissue which is messing up with the urine flow.
RIRS (Retrograde Intrarenal Surgery) - KIDNEY Stone
RIRS, also known as retrograde intrarenal surgery, is a procedure used for removing stones from the kidney. The procedure uses a viewing tube (called fiberoptic endoscope) through the urethra into the bladder inside the ureter and then into the kidney. A laser probe or ultrasound probe is used to crush or manipulate the stone in the kidney. The benefits of RIRS are many and include faster recovery, quicker solution to kidney stone problem and minimization of prolonged pain after the surgery.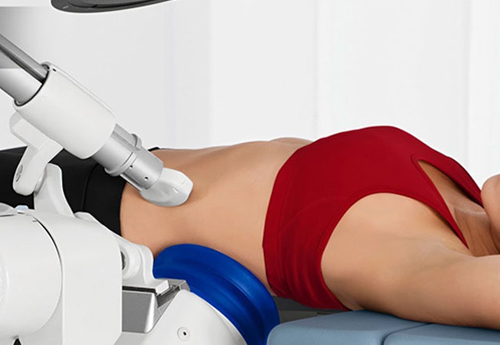 ESWL (KIDNEY Stone)
Extracorporeal shock wave lithotripsy (ESWL) was invented in the early 1980's. It's a true gift of medical science because of its totally non-invasive therapy to break up the stones within the ureter and kidney. This procedure accomplishes the stone dissolutions with the usage of shock waves emitted through a lithotripter device. These shock waves travel through the body focusing onto the stone and it results in fragmentation. Over the course of few weeks, those tiny parts of stone pass out through the urinary system. However, one must remember this procedure is only applicable for breaking down the stones in the ureter and kidney.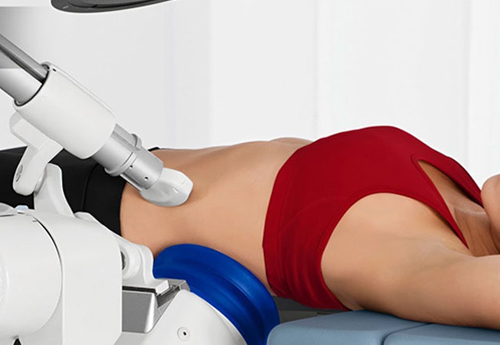 URS (Ureteric Stone)
Ureteroscopy is a special urology procedure used to look inside the ureters and the bladder. This procedure is also used to remove bladder stones. Bladder stone treatment with uretescope is a specialized, yet common procedure. During the ureteroscopy procedure for bladder removal, the surgeon first inserts a viewing instrument called a ureteroscope into the urethra, though which it is passed on to the bladder or the ureters to finally reach to the position where the bladder stones are located. The surgeon then guides other instruments to pick up the bladder stones using forceos, The larger stones are first broken up into smaller stones and then picked up from the bladder. This procedure is known as lithotripsy. Recovery after bladder stone removal using ureteroscopy may take some time as the patient is likely to have some blood in urine. However, it is an effective procedure with high success rate.
PCNL (Percutaneous Nephrolithotomy)
A kidney stone doctor in Kolkata uses keyhole surgery, a highly invasive technique, to make an incision about 1cm in the skin to get access to the stone in this procedure. The following are some advantages of PCNL kidney:
1. There are smaller incisions in the skin.
2. A minimally invasive technique is the way of treating complicated stones.
3. The recovery process is fast and you have to stay at the hospital for a few days.
A nephrologist makes meticulous pre-operative planning and so the risks of percutaneous nephrolithotomy procedure are minimal. This process uses highly advanced technology and the modern surgery equipment ensures side effects and no complications.
OIU (For Urethral Structure)
A urethrotomy is an operation which involves incision of the urethra, especially for relief of a stricture. It is most often performed in the outpatient setting, with the patient (usually) being discharged from the hospital within six hours from the procedure's inception.The surgical process normalises the urine flow, after releasing the urethra. The patients do not experience any kind of difficulty in urinating, after this procedure. It is a minimally invasive treatment, and the stricture is normalised with a laser, and no incisions or cuts are made.
Uro-oncology
Uro-oncology is a cancer discipline that involves diagnosing, staging and treating various urological cancers affecting the urinary bladder, kidney, prostate, penis, and testicles. According to the best uro-oncologist in Kolkata, surgery is the primary treatment for uro-oncological cancer.
The kind of surgical treatment depends on the type of cancer and its stage. Suppose urologic cancer spreads to other parts of the body. In that case, in addition to surgery, treatment may also include chemotherapy, radiation therapy, targeted therapy or immunotherapy.
Uro-oncologists in Kolkata work closely with other healthcare providers to tailor treatments to specific cancer, address issues of sexual function and reduce side effects.