The Future of Healthcare
Meet Our Doctors
DR. SUVADIP CHAKRABARTI
Qualifications:
MBBS
MCh
Read More
MBBS from Bangalore, Karnataka. Masters in Surgery from Mumbai, Maharashtra
Read Less
DR. ANUPAM DUTTA
Qualifications:
MBBS
80391 (WBMC)
MD, DNB
Read More
FAROI
Consultant Clinical Oncologist, Netaji Subhash Chandra Bose Cancer Research Institute, Kolkata, Visiting Consultant HCG EKO Cancer, Newtown
Read Less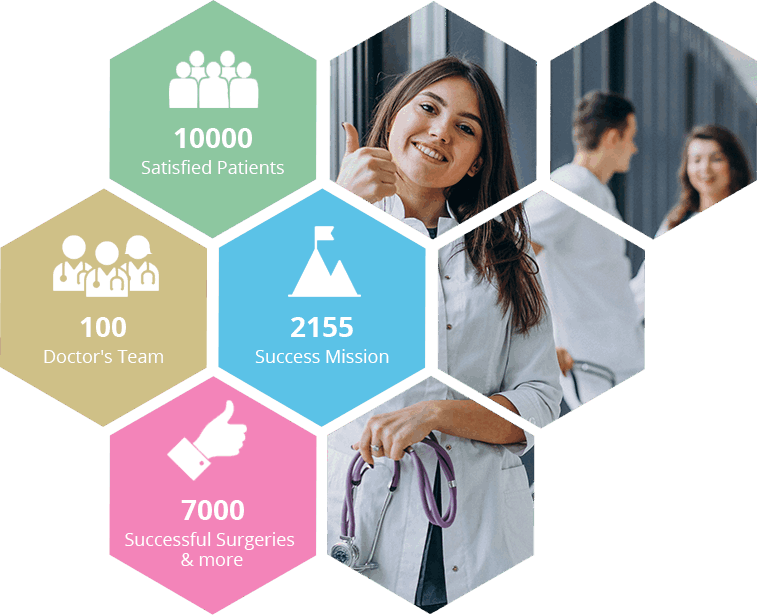 Our Achievement
Medithics has been serving the mankind for a long time. We are one of the most efficient health clinics in providing quality healthcare solutions to more than 10,000 patients. We have a core team of highly qualified and experienced doctors of all medical fields and skilled staff members who are always there for our patients. We have successfully performed more than 7,000 surgeries. Our mission is to help the people more, and our name is our identity.
Medithics - Oncology Department
Oncology is the study, diagnosis, medication, treatment and prevention of cancer. The specialist who practices oncology is called an ''Oncologist''.
Oncologists must first diagnose a cancer, which is usually carried out via biopsy, endoscopy, X-ray, CT scanning, MRI, PET scanning, ultrasound or other radiological methods. Nuclear medicine can also be used to diagnose cancer, as can blood tests or tumor markers.Once a diagnosis is made, the oncologist discusses disease stage with the patient. Staging will decides treatment of the cancer. Chemotherapy which is defined as the destruction of cancer cells may be used, as well as radiation therapy. Surgery is used to remove tumors. Hormone therapy is used to treat certain types of cancers, and monoclonal antibody treatments are also used.
To understand the signs and symptoms of cancer or people with family history of cancers or any suspicion aroused towards cancer, one should not neglect and call for help or consult top oncologists in Kolkata at Medithics. The Super specialty clinic has on board cancer specialist for every aspect of human body, experts in cancer treatment who excel in basic and specialized, cancer diagnosis and treatments.
Medithics is well equipped to conduct highly specialized treatments such as chemotherapy, radiation therapy, immune therapy, bone marrow transplant, etc. Experienced team of some of the best oncologists in Kolkata offering quality services provide quick and efficient recovery to ensure you get back to your normal life as smoothly as possible, and keep cancer from recurring.