SHINY HAPPY SKIN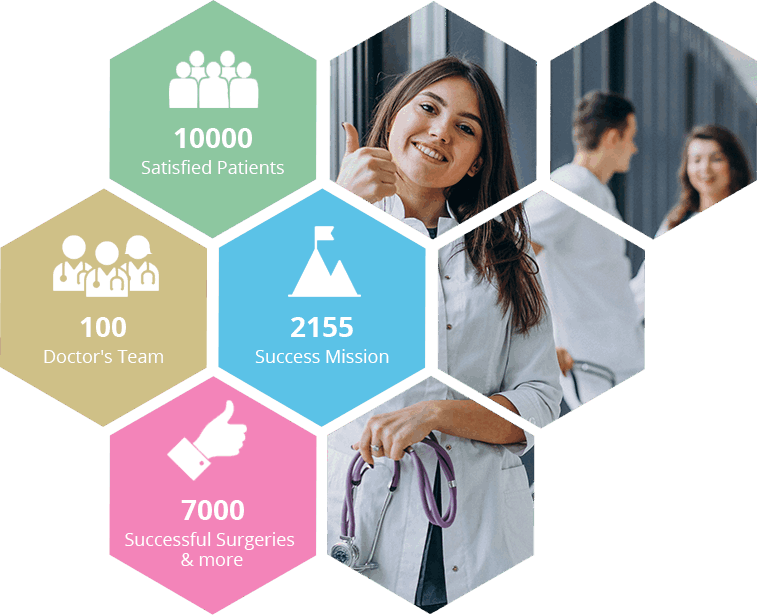 Our Achievement
Medithics has been serving the mankind for a long time. We are one of the most efficient health clinics in providing quality healthcare solutions to more than 10,000 patients. We have a core team of highly qualified and experienced doctors of all medical fields and skilled staff members who are always there for our patients. We have successfully performed more than 7,000 surgeries. Our mission is to help the people more, and our name is our identity.
Medithics - Dermatology Department
Dermatology is a field of medicine that deals with the wellbeing of the skin and other disorders involving nails, hair, and the mucous membranes. A dermatologist or skin specialist doctor manages diseases and some cosmetic problems of the skin, hair and nails.Dermatologists diagnose and treat a wide range of conditions affecting the skin, hair and nails, which isn't limited to wrinkles, pigmentation problems, bacterial or fungal infection, rashes, warts, sun spots and sun damage.
Medithics clinic provides complete dermatology solutions along with plastic surgery. Plastic surgery is a surgical specialty involving the restoration, reconstruction, or alteration of the human body. It has two main specialties reconstructive and cosmetic or aesthetic surgery. Although plastic surgeons and dermatologists have similar goals and perform similar procedures, both the specialties are very different from each other.
A dermatologist can deal with a wide variety of issues related to dermatology, right from allergy testing, tattoo removal, hair transplantation to serious conditions like excision and treatment of skin cancer.All types of skin conditions must be dealt with by a good skin specialist in Kolkata.