ACCENTUATED MENTAL BLISS
Meet Our Doctors
DR. ABHIRUCHI CHATTERJEE
Qualifications:
MBBS (Cal), DNB (PHYCHIATRY), MNAMS, FIPS, FIAPP, Consultant Psychiatrist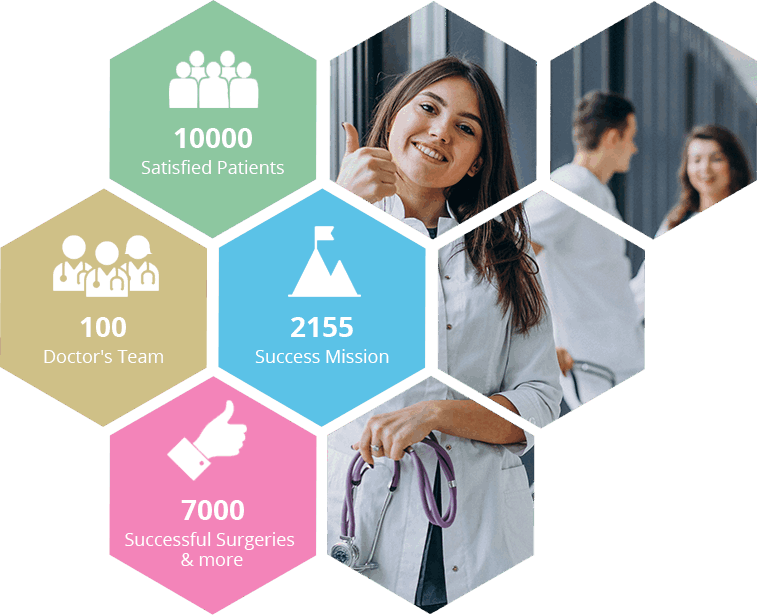 Our Achievement
Medithics has been serving the mankind for a long time. We are one of the most efficient health clinics in providing quality healthcare solutions to more than 10,000 patients. We have a core team of highly qualified and experienced doctors of all medical fields and skilled staff members who are always there for our patients. We have successfully performed more than 7,000 surgeries. Our mission is to help the people more, and our name is our identity.
Medithics - Psychiatrist Department
Psychiatry is a medical field that deals with the assessment, diagnosis, treatment, prevention, and rehabilitation of mental sickness. Its principal goal is to relieve a patient from the mental distress that is linked to the disorder and improve his/her mental health.
Psychiatrists have a deep understanding of mental and physical health and how they affect each other. They follow the biomedical approach to psychological disorders and also prescribe the use of certain medications.
Psychiatrists in Kolkata may also undergo important training that is required to conduct cognitive behavioral therapy, psychoanalysis and psychotherapy. They differ from clinical psychologists, psychotherapists, as they can prescribe medicines for certain conditions.
Psychiatry follows a certain medical approach but it may also take into account the patient's psychological, biological, and cultural/social conditions.